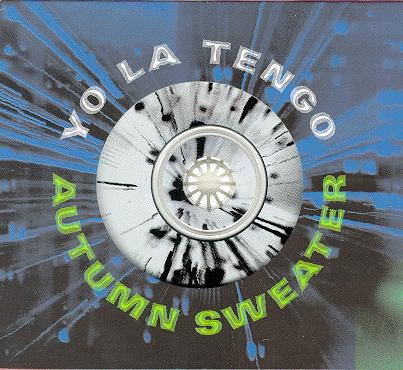 CD Single, 12" Matador (OLE-250) 1997
1. Autumn Sweater (LP Version) (realx, mp3x)
2. Autumn Sweater (remixed by Bunky K. Brown) (realx)
3. Autumn Sweater (remixed µ-ZIQ) (realx)
4. Autumn Sweater (remixed by Kevin Shields) (realx, mp3)

Notes: Autumn Sweater is from "I Can Hear the Heart Beating As One". Bundy K. Brown is from Tortoise, Bastro, and Directions in Music and Kevin Shields is from My Bloody Valentine.
Details from Matador's Annotated Discography:
Doug McCombs: I haven't done much in the way of other groups' remixes, except for your thing. We all sat down and listened to it together. The first thing we decided was to try to put it in a different time signature. So then we took the drum track, Bundy sampled it and then we just fucked around with phrases, looking for variations and goods breaks and stuff. We took the kick and snare and hi-hat and created patterns in 5/4, then built all the other stuff on top of it. We did it all on a sampler, no computers were used. It's Bundy's process, it's pretty tedious, but it gets great results. Johnny wrote a lot of drum track, me & Bundy did all of the structural things, and Dave sat there kinda going "yeah, man that sounds good. That's a good idea!"
Line-up:

Georgia Hubley - Singing, Drums, Organ
Ira Kaplan - Singing, Guitar, Organ
James McNew - Bass